Information about project
Erasmus+ KA2 - Cooperation for Innovation and the Exchange of Good Practices
KA202 - Strategic Partnerships for vocational education and training
Name
Innovation in dressing techniques
Akronym
IDT
Number
2018-1-HR01-KA202-047488
Partners
1.     Škola za medicinske sestre Vrapče, Zagreb, Croatia, coordinator

2.     Srednja zdravstvena šola Ljubljana, Ljubljana, Slovenia

3.     Gumushacikoy Mesleki ve Teknik Anadolu Lisesi, Gumushacikoy, Turky

4.     Seniorenzentrum St. Marien, Dorsten, Germany

Duration
1.10.2018.-31.03.2020.
Web
https://idtwound.com/
Budget
81.224,00  EUR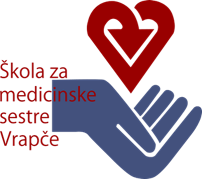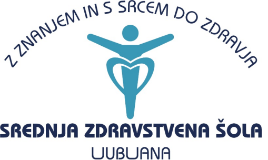 The project was created for the purpose of demonstrating the modern approach in the treatment and dressing of chronic wounds, and to help address the problems arising in their care. Analysis in the partner countries of the project has shown that chronic wounds are still a major health and social problem and represent a major challenge for healthcare professionals, mentors during student training, patients and their relatives. In order to demonstrate the modern, dynamic and professional treatment of chronic wounds, partner institutions will develop a Manual that will serve in formal education for health care students and in informal education for caregivers, healthcare professionals, patients and their families, and will integrate good practices, modern approaches and new techniques used in chronic wound treatment.
In order to create a sustainable result and to raise awareness for the need for projects like this, it is important to involve local partners, such as health, pharmacological, educational and social institutions, in the project.
Goals of the project:
to explore good practices in the treatment, dressing, and care of chronic wounds
to integrate innovative approaches in health care, dressing and prevention of chronic wounds
to expand knowledge and improve the skills of students and teachers
to extend the reach of the project on international level
Planned activities to accomplish the goals:
to cooperate with foreign partner institutions and institutions at the local level to exchange experience, knowledge and skills
to develop a Manual on Contemporary Chronic Wound Care in English and languages of Partner Countries, which will be available to browse/download from the project website free of charge and will be published on partner countries' educational platforms
to develop learning quality
to provide formal education to students and informally to other stakeholders
to develop an understanding for the diversity of European cultures and languages
to disseminate results
The majority of project activities focus on the development of an intellectual outcome: A Manual on Contemporary Chronic Wound Care. Part of the project activities implements two types of mobility: four Transnational Meetings, one in each partner country, and a Learning, Teaching and Training Activity through which 5 students from Croatia and 5 students from Slovenia will acquire the skills for dressing and care chronic wound in one of the public hospitals in Turkey.
An activity such as a Multiplier event will be organized by each partner in their country with the aim of presenting outcomes and impacts of project. They will invite up to 50 guests from different institutions and organizations (students, vocational teachers, principals of health schools and healthcare institutions, healthcare professionals, social workers, advocates for pharmaceutical companies and representatives of governing bodies in the field of education and health). Other project team activities consist of project management, evaluation of progress and dissemination.